Nigeria: President Buhari Banks On External Debts To Tide Over 2023 Budget Deficit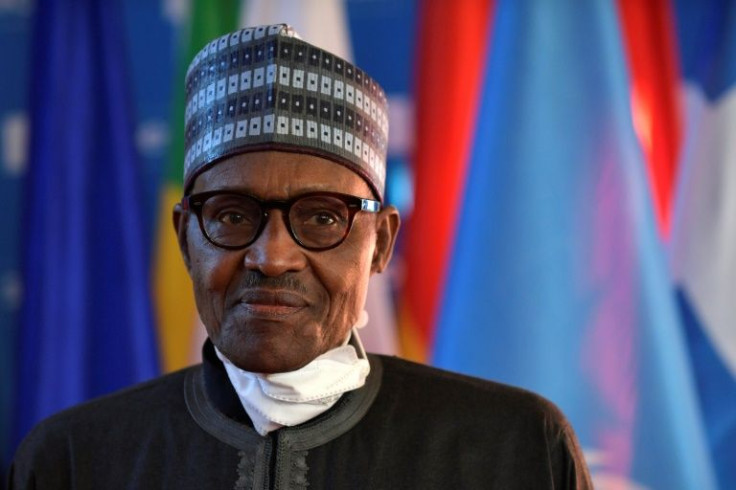 Africa's largest economy is getting ready to make it big with the highest-ever budget, which stands at a record 20.51 trillion naira ($43.7 billion) in 2023.
However, the government of the most populous nation on the continent does not possess half this money. So, the new budget will be financed through new debts.
The government of President Muhammadu Buhari is banking on external borrowings to the tune of 8.8 trillion naira ($20.3 billion) to tide over the budget deficit. As of March 2022, the country's public debt stood at 41 trillion naira ($96.7 billion).
Nigeria is all set to borrow more money in the midst of the worsening financial health of its economy. More than 60 percent of the 2023 budget will finance debt repayments (N6.31 trillion), personnel costs (N4.99 trillion) and overheads (N1.11 trillion).
Once all these have been done, there will be little left to spend on reviving the economy. So, the ambitious budget, named Fiscal Sustainability and Transition, will hardly make any difference to the country's high unemployment rate, poverty, skyrocketing inflation, and social unrest.
Nigeria is forced to borrow more as the country has failed to generate enough foreign exchange earnings to pay for its imports.
Deficits and debts mean that the government will have to hike taxes to pay for debts, making investments less profitable and investors parking their money elsewhere.
Rising deficits and debt, declining revenues, and rampant inflation have forced Nigeria to bypass the 3 percent of GDP threshold stipulated under the Fiscal Responsibility Act of 2007.
The famous Buhari stamp on the budget is visible this time too. There is hardly any plan to diversify from oil sources of revenue.
While presenting the budget proposals in October, oil prices were fixed at $70 per barrel. But lawmakers increased the oil price assumption to $75 a barrel. This hiked the budget by 6.4 percent to 21.83 trillion naira ($49 billion).
Africa's largest oil producer also failed to capitalize on the rising oil prices with tardy crude oil production which is often blamed on oil theft.
Under the budget, roads and rail projects, power projects, clean water, irrigation infrastructure and dams are planned across the country. But they are not labor-intensive enough to generate jobs for unemployed Nigerian youths.
The budget has little room for structural transformation. So, the low-productivity sectors will get the full money this year too, while high-productivity sectors will starve for funds.
Nigeria's informal sector contributes 80 percent of the nation's job market. There is less in the budget to bring them back to the mainstream, which could have resulted in more taxes for the cash-strapped government.
The lack of clarity and lingering security challenges will make matters even worse in the coming days. Elections and government formation will dominate the first and second quarters of 2023, fuelling uncertainties. So, there is doubt about falling short of the 3.5 percent growth rate.
The record government expenditure of 20.5 trillion naira ($47.3 billion) budget, passed by the Senate on Dec. 28, aims to end the west African nation's security woes during the next fiscal year.
The highest-ever budget, which will come into force from January 2023, is 19 percent higher than this year's expenditure as violent extremism is increasing in northeast, northwest and central regions of the country.
Nearly 5.3 trillion naira ($12.2 billion), or 26 percent of the budget, is earmarked for capital expenditure to build key infrastructure and create jobs where years of internal unrest, bad governance and corruption have saturated growth.
To end the nation's chronic power shortages and monopoly of the state-owned power utility, the government plans to go ahead with comprehensive reforms to privatize all power assets under the 2005 Electric Power Sector Reform Act and the 2010 Roadmap for Power Sector Reform.
The government will sell some electricity-generation firms and has already restructured power distribution companies and privatized five power projects.
Already, a project under a public-private partnership to generate 1,650 megawatts of electricity is being planned in Makurdi, Benue State, costing $3 billion to make it the largest hydropower project in entire West Africa.
President Buhari wanted to get his acts together before he quits office with a record budget that prioritizes security, fiscal sustainability and growth.
Buhari wants the most populous African nation to post economic growth of 3.7 percent in 2023 which will generate 16.87 trillion naira ($38.9 billion) in revenue for the state exchequer.
Rising debt, high inflation and mounting insecurity are going to be major poll issues as voters will head to polling booths in February. Buhari is not in the poll fray due to term limits.
Currently, Nigeria is spending more on debt repayments and borrowing more to fund new projects. Inexorably short of funds, will Nigeria opt for a force majeure (inability to honor a contract due to "an act of God")?
MEET IBT NEWS FROM BELOW CHANNELS