Nigerians On A Roll With Notoriety In Narcotics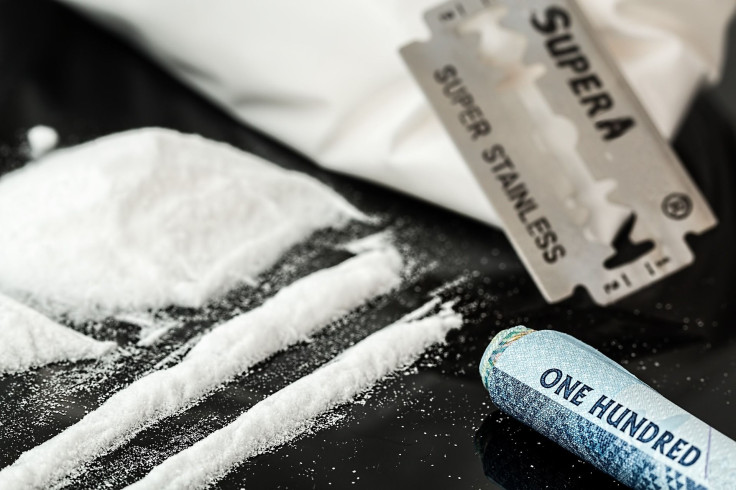 Within eight years, the world will see more vehicles running on green energy, artificial intelligence (AI) delivering more pizzas, and a greater number of people getting themselves stoned worldwide.
By 2030, the number of people using narcotic substances will rise by 11 percent around the world, and 40 percent in Africa alone.
Initially, acting as a re-distribution center and a transit point for the trafficking of drugs to end-use destinations, most notably Europe and North America, Africa has gradually become a huge market for global drug cartels, originating mainly from Latin America.
On its part, West Africa has become a vital global player in the narcotics trade as drug barons in Nigeria run a global drug distribution network to cater to the U.S, the single largest consumer of hard drugs that pass through the West African nation of Nigeria.
Nigerians have earned notoriety in the narcotic trade and in large-scale peddling rackets that stretch from Europe to India. On the sea route and by air, they have a well-oiled network active from Mozambique to Pakistan.
Over the years, Nigerian drug syndicates have established a solid network in the porous borders to turn the most populous African nation into an ideal hub to transit and market drugs across the world.
Some Nigerians courier drugs themselves in an illicit economic phenomenon known as reverse social capital wherein wealth is achieved through illegal means to benefit the individual.
The increasing number of Nigerians turning to smuggling narcotics is blamed on the country's struggling economy as they see the narcotics trade as their best bet to beat the hard times in the largest economy in Africa.
A trafficker, Murtala Mohammed, arrested at the International Airport in Lagos, Nigeria's largest city, told the police that he had ventured into the drug trade to raise money to pay for ransom for his mother held by kidnappers.
High unemployment and poverty levels also add to their list of worries. The World Bank projects that more than 5 million Nigerians will face poverty by the end of this year, bringing the total number to 95.1 million.
The decline in family values, peer pressure, and social media influence are the other reasons that help Nigerians to earn notoriety in the narcotic trafficking trade and in large scale peddling rackets around the world.
The presence of a young population is another reason. Nigeria has no less than 151 million young people, accounting for 70 percent of its 217 million population.
It is the huge amount of money that forces Nigerians to care less and put their lives at risk. Prices of crystal methamphetamine have gone as high as $500, 000 per kilo and a kilogram of cocaine fetches about $600 on the international market. The prices of opiates, hallucinogens, inhalants, too, have become dearer. As a result, Nigerian drug traffickers have become more daring to adopt deceptive means.
A Nigerian, who arrived on a flight from Johannesburg, was rounded up in August 2021, at the southern Indian city of Bangalore, which led to the recovery of 1.2 kg of cocaine from his stomach.
Nigerian trafficking syndicates are based in Brazil, South America and South Asia, who import cocaine and other narcotic substances through containerized consignments and maritime shipping, air couriering and postal shipments.
In a recent report, the National Drug Law Enforcement Agency (NDLEA), responsible for enforcing drug trafficking laws in Nigeria, stated that more Nigerians are attracted to drug businesses, including drug peddling and abuse.
Recently, a laboratory in Lagos was raided where crystal methamphetamine was being produced. A trans-border drug dealer was arrested in August by the NDLEA with three drums of crystal methamphetamine, believed to have been imported from India.
In the same month, NDLEA set ablaze 560,068 kg of assorted illicit drugs, the largest to be destroyed in the 32-year history of the anti-narcotic agency in the most populous nation in Africa.
Femi Babafemi, an NDLEA Spokesman, said in September that an average of 50kg of methamphetamine is produced every week in Nigeria. Babafemi warned that it will reach at least 100kg in the near future.
Apart from smuggling grade drugs like cocaine, more Nigerians are now into the production of crystal methamphetamine, popularly called Mkpuru Mmiri, for export and local consumption.
The main market for methamphetamine produced in Nigeria is East Asia and South Asia, and, to a lesser extent, South Africa.
The NDLEA has picked up 18,940 suspected drug traffickers in the last 20 months, comprising 17,444 males and 1,496 females and 3. 6 million kilograms of narcotic and psychotropic substances were seized from them.
The Age of Intoxication has begun with Nigerians as its chieftains.
MEET IBT NEWS FROM BELOW CHANNELS