Bad Lesson For Africa As UK Woos Teachers To Make Britain Brainer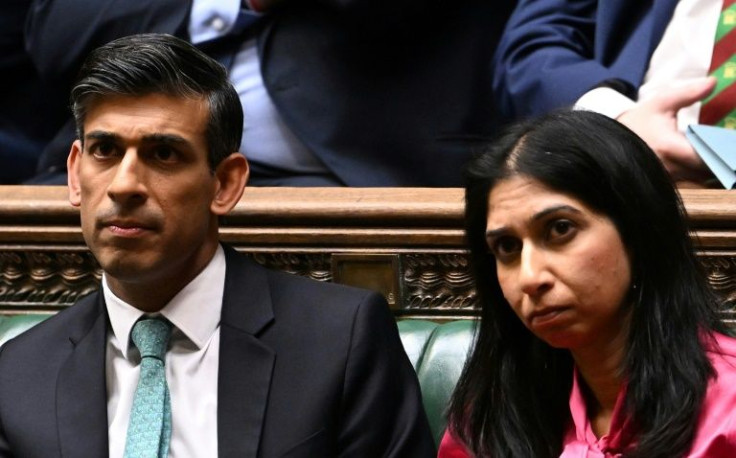 During the colonial era, Africa was kept underdeveloped to serve the Empire as a source for mines and plantations to provide input to the British industry.

The formation of the Commonwealth in 1926, of course, did provide sparsely populated Australia and Canada with some degree of self-government, but the status of resource-rich Africa more or less remained the same.

Despite African nations gaining independence from the UK, Britain always maintained longstanding ties with crowded countries in Africa and Asia whose demographic changes meant they had enough youngsters at their disposal at any given point of time who were willing to look elsewhere for jobs and opportunities.

Above all, colonial Britain used English as the lingua franca in the African and Asian colonies, which has helped the UK emerge as the most sought-after destination for youngsters from these nations currently.

After doctors and nurses, it is the turn of teachers from Africa to flock to the UK in large numbers to help English students burn the midnight oil as the government of Rishi Sunak is coping with domestic labor demands and global changes.

An aging population - often reluctant to work longer - and skills shortages in the UK have thrown open a sea of opportunities for teachers from former African colonial nations like South Africa, Nigeria, Ghana and Zimbabwe.

Under the Qualified Teacher Status (QTS) program by the UK department for education, teachers who are qualified in South Africa, Ghana, Zimbabwe, and Nigeria can straight away head towards UK classrooms without further training from February next year.

The offer is available for teachers from Singapore, Jamaica, India, and Hong Kong.

Earlier, the QTS program was exclusively reserved for teachers from the European Economic Area, Gibraltar, Australia, Canada, New Zealand, Switzerland, the US, Scotland, and Northern Ireland. Under the new norm, the four African nations are the first to be considered under QTS.

"Teachers from all eligible countries will have to show they meet a consistent set of criteria for the award of QTS. Over time, this route will be opened to qualified teachers from every country outside the UK," the UK government said in a statement.

There is a provision to recruit directly from their countries of origin provided their employer allots a critical skills visa, which can be used along with the general or immigration visa.

Teaching unions in the UK warn that low pay and burnout are forcing many teachers to call it a day before their term ends, and new hands are difficult to come by.

More than 30 percent of teachers will hang their boots within five years due to dissatisfaction caused by the pandemic and a considerable workload, the unions warned.

Earlier, scientists, university teachers, and healthcare professionals found the UK the right place to boost their careers.

Already, over 4,000 healthcare workers quit their jobs at public institutions in Zimbabwe in the year to November with the aim of trooping into the UK.

This time, Sunak's target is teachers, which will leave highly populated African nations like Nigeria with fewer qualified hands to mold future generations.

Zimbabwe, a nation of 15 million people, has nearly 150,000 teachers in more than 10,000 schools. Fortunately, 41 percent of its population is under the age of 14.

Despite years of unstinting economic slowdown caused mainly by misgovernance and social unrest, education in former UK colonies has always stood out. But when it comes to paying teachers, African governments sulk.

In Zimbabwe, teachers can earn up to 50,000 Zimbabwean dollars ($75) a month, which will be a tiny fraction of what Britain is going to offer them under the QRM program.

According to the Department for Education, qualified teachers in England are paid at least £2,300 ($2,800) per month.

If all teachers leave, what will happen to students in Zimbabwe? according to Zimbabwe's educators' union, which is also fighting for better pay.

As business establishments are exerting pressure on the government to invite more skilled hands to the country, Prime Minister Rishi Sunak promised the Confederation of British Industry (CBI) at its annual conference in Birmingham that his government was up to make the U.K. " a true island of innovation" by attracting "the best and the brightest from around the world."

"So we cannot allow the world's top talent to be drawn to America or China," Sunak said.

That does not mean that every Tom, Dick, and Harry who can cross the English Channel can migrate to the UK.

The other day, the High Court in London cleared the legal hurdles before the controversial immigration policy under which hundreds of potential asylum-seekers will be dispatched to the African nation of Rwanda, where their claims will be decided by authorities in Rwanda,
traditionally a francophone but a member of the Commonwealth.

The court found that the plan did not breach Britain's obligations under UN conventions and domestic laws.

Africa has not only proved good at supplying human capital for its former colonial master to keep its schools and businesses running but a right place to dump the people whom Britain considers unworthy of living in the UK.
MEET IBT NEWS FROM BELOW CHANNELS