Spills And Bills Take A Toll On Oil In Nigeria
Spills And Bills Take A Toll On Oil In Nigeria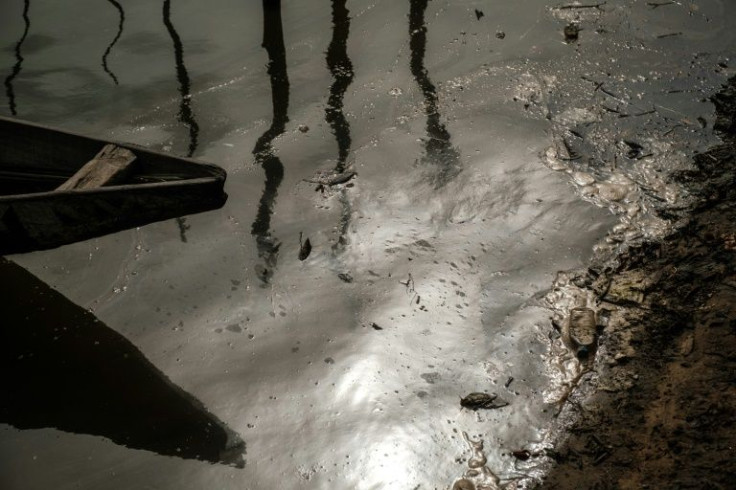 Since the 2000s, the deep sea drilling industry has been innovating vigorously. Today, big oil corporations are in a position to dig the deepest wells, at depths and conditions that boggle human imagination. Some of them are deeper than Mt. Everest, under thousands of feet of water and pressure.
These projects out-compete space exploration in the audacity of their engineering and cost.
Oil giant Shell has named a rig Mars because it was three times more expensive than the Mars Pathfinder mission and, of course, more complex in technology.
While some of their locations are buried in secrecy, they are everywhere, from the Falkland Islands to the Persian Gulf and West Africa.
Though the oil industry possesses fabulous technology to drill, when it comes to cleaning up the oil that these oil giants ceaselessly spill, they bank on outmoded methods like brooms, wet mats, and spades.
Oil is a vital contributor to Nigeria's economy. But negative results of destruction to the environment have rendered much of the oil-producing area in the country unfit for human occupation.
The major oil-producing region of the Niger-Delta in Africa's most populous nation is devastated and its traditional occupational culture is weakened by soil, surface and groundwater contamination making farming and fishing next to impossible.
In the Niger Delta, an average of 17,000 liters of crude oil is spilled daily from 2012 to 2021.
According to data by the National Oil Spill Detection and Response Agency (NOSDRA), the Niger Delta recorded 8,810 cases of oil spills -- amounting to 393,087 barrels of oil -- from 2012 to 2021, equivalent to 62.1 million liters of crude oil and 1,965 fuel tankers.
Two major oil spills took place in 2021, with 250 barrels spilled into inland waters and over 500 barrels spilled on land, swamps, shorelines, and open sea.
Ogoniland, in the Niger Delta region, is one of the most polluted places on earth due to multiple oil spills. In Oloibiri in Bayelsa state, where Nigeria discovered crude oil for the first time in 1956, oil spills threaten the livelihood of people.
The Delta region, home to more than 6.5 million people, has all-year-round agricultural production activities due to its rainforest and mangrove forest vegetative zones.
Delta accounts for more than 70 percent of Nigeria's foreign revenue. However, the repeated spills have hit crop yields and have deepened poverty in communities.
Way back in 2021, the United Nations Environmental Programme (UNEP) said that it would take 30 years and $1 billion in the first five years alone to clean up the Niger Delta.
But nothing substantial has happened and the Niger Delta is ending up dirtier than before.
Whenever oil spills occur, oil firms blame it on illegal third-party interference (sabotage). However, in most cases, it was proven that it happened due to equipment failures.
Local communities have come up with a set of solutions to clean up the area. Since they include monetary compensation, a share of the profits, and a say in decision-making, the government and oil firms have turned their backs on them.
Aside from environmental pollution, oil spills release methane, a natural gas emitted during the spewing of crude oil which reduces the oxygen percentage, making people prone to suffocation.
Aside from the economic implications of oil spills, mangroves in the oil-rich Niger Delta have dried up due to constant contact with crude oil. Mangroves are a natural solution to climate change as they reduce global warming by absorbing carbon dioxide.
To address environmental degradation in the Niger Delta, the federal government set up NOSDRA and the Hydrocarbon Pollution Restoration Project (HYPREP) under the ministry of environment in compliance with the International Convention on Oil Pollution Preparedness Response.
Over the years, the federal government has shelled out billions of naira to undertake remediation programs in oil-polluted communities but they have proved inadequate.
In July this year, a parliamentary committee summoned environment minister Mohammed Abdullahi over failure to clean up Ogoniland despite payment of $1bn.
As long as the global economy insists that more oil should be drained, Nigeria and its Niger Delta are in for unfathomable troubles in the coming days. Currently, drilling technology far surpasses control technologies.
MEET IBT NEWS FROM BELOW CHANNELS