When 'Japa' Becomes A National Obsession In Nigeria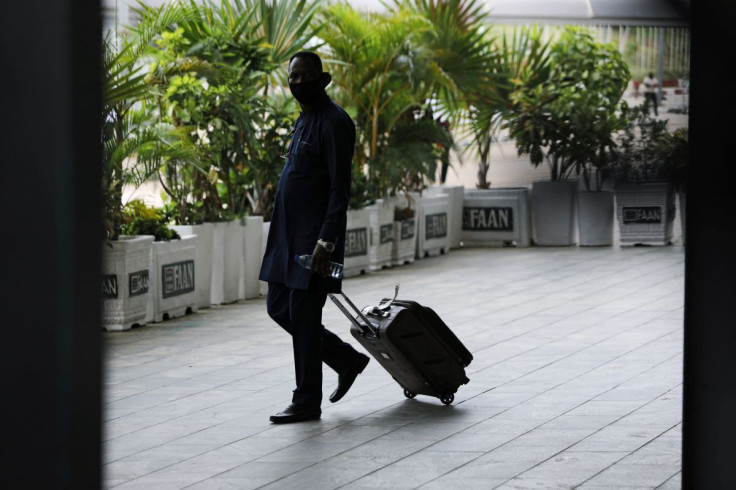 Brain-drain -- dubbed japa, meaning to flee in Yoruba, a language spoken in Nigeria -- regularly trends on social media as it has become a national Obsession in the West African nation which is plagued by galloping inflation, a plunging naira and nationwide insecurity.
Nearly 800 Nigerian resident doctors left the country this year, and many are getting ready to flee to the UK, Canada, Australia and the U.S.
Big ticket companies like Google, Intel, Microsoft, and Pfizer need skills and foreigners possess them. So, they want the foreigners there where they can flourish and, in turn, generate profits for these firms.
There are more African scientists and engineers in the U.S. than in the entire continent, emptying Africa of brains.
The introduction of visa programs to fill the workforce gap in developed nations has seen a trend that was initially restricted to certain professions but now is becoming free for all.
Touring Canada, Nigeria's Vice President Yemi Osinbajo said on Nov. 21 in Ottawa that brain drain is a reality, "and huge countries like ours will always have it."
There are many Nigerian-Canadians occupying top positions, like Kaycee Madu, deputy premier of Alberta Province and Ako Ufodike, a minister, also in Alberta, who met with Osinbajo. Nigerian immigrants in Canada have more than tripled in the five years until the beginning of the pandemic.
The Nigerian Medical Association (NMA) had earlier expressed concern over the increasing number of medical doctors leaving the country. The medical body warned of hiring doctors from foreign shores to meet the domestic demand.
The president of the Nigerian Medical Association, Uche Rowland, has said that 5,600 doctors migrated to the United Kingdom in the last eight years.
Nigeria, Africa's largest economy, currently has only 24,000 licensed doctors in the country, less than 10 percent needed to meet the WHO standard.
Rowland noted that only one doctor is currently available to treat 30,000 patients in the southern parts of the country, while in the north, there is one doctor for 45,000 patients.
With 216 million people, Nigeria needs at least 363,000 additional doctors to meet the target. The mass exodus of doctors and health professionals has disrupted Nigeria's healthcare system.
Nigeria ranks among the worst countries when it comes to maternal health. Though the West African nation houses 2 percent of the global population, it is home to nearly 10 percent of global maternal deaths.
Rowland has urged the government to curb the mass exodus of medical practitioners and health professionals.
As the brain drain has plagued the economy, Nigeria has sought the help of the United Kingdom to arrest the trend.
Catriona Laing, the British high commissioner to Nigeria, observed that the commitment was needed following a spike in visa applications from Nigerians recently.
"We have a labor shortage in the UK at the moment. But we have to balance that because we do not also want to be responsible for a massive brain drain from Nigeria because you also need talented people," Laing said in the capital Abuja on Nov 20.
According to the UK Home Office, 16,000 skilled worker visas were granted to Nigerians last year.
Since many Nigerians are already eking out a living in the UK and other developed nations, Nigerians are trooping into these countries.
As Nigerians have proved good at English language skills, it is a lot easier for them to seek new green pastures in rich countries.
According to the UK Home Office, Nigerians accounted for the highest number of dependents accompanying persons with study in 2022. The UK now plans to apply breaks on this.
Nigeria is losing its young and educated as food is expensive, work is hard to find as unemployment is 33 percent, insecurity is prevalent in Africa's most populous nation, and the inflation rate rose to 21.09 percent in October compared with 20.77 percent recorded in the previous month, an indication of further rise in the cost of living.
It costs Nigeria between $21,000 and $51,000 to train a doctor, and developed nations like the UK with 10 percent of doctors tracing their roots to Africa save about $2.7bn by recruiting them.
The forthcoming general election in 2023 provides a chance for the Nigerian electorate to choose their leaders wisely, who can act with a long-term commitment to reverse the brain drain or japa.
On its part, the developed nations should be generous enough to compensate the developing African nations as they get educated youngsters for a paltry sum by putting less-educated workers in rich countries in direct competition with low-paid workers from the developing world.
MEET IBT NEWS FROM BELOW CHANNELS