Climate Change Exerts Its Pull On Nigeria And Can Undo Africa's Largest Economy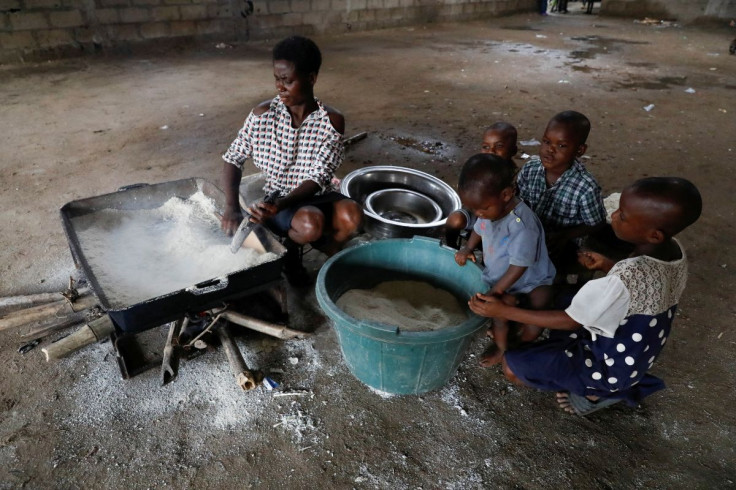 In Nigeria, the pressing issue at hand is climate change. Though the West African nation contributes one percent of global greenhouse gas emissions, it figures among the top 10 of the world's most climate-vulnerable nations.
Coastal regions in Africa's most populous nation face extensive risks from storm surges. In the delta region, flooding and pollution are prevalent. The northern region is known for chronic aridity and flooding and the middle belt is at risk of aridity, compounded by high tensions between farmers and pastoralists over land rights and water access.
Climate change will cost between six percent and 30 percent of GDP by 2050 in Nigeria, Africa's largest economy, according to experts.
The worst flood in Nigeria last month saw houses, shops, schools, and fields underwater. The ongoing floods have a profound impact on people's lives and are a stark reminder of the humanitarian and socio-economic costs of the climate crisis.
Nearly 34 provincial states out of 36 have been hit. In the northeast, flooding has further aggravated the problem of hunger as people are already grappling with alarming levels of malnutrition, fuelled by high food prices, conflict, and displacement.
The flooding has affected more than three million people, over 600 people have perished and another 1.5 million people are uprooted from their homes, according to the country's ministry of humanitarian affairs.
A decade ago, the worst flooding in more than 40 years claimed 431 lives and displaced nearly a million people.
The damage to staple foods like cassava, rice, and plantain can aggravate the already alarming food and nutrition crisis across the country. Before the floods, more than 19.5 million people were food insecure in the country.
The devastating floods have struck at a time when a cholera outbreak has killed more than 465 people and affected over 18,000 others in 31 provincial states across the country since the beginning of this year.
According to the meteorological department in Nigeria, this year has become Nigeria's wettest in 40 years, forcing President Muhammadu Buhari to order a flood action plan within 90 days as the government has already started distribution of relief materials to the affected people.
Already, there is talk of dredging the River Niger, the continent's third-longest river and by far the most important in West Africa, as part of measures to prevent flooding.
To curb the impact of climate change, Nigeria is seeking global support for its energy transition plans. The World Bank, the U.S. Treasury, the U.S. Agency for International Development have responded positively as Nigeria is working on the idea of a debt-for-climate-swap (DFC) under which the West would cancel bilateral and multilateral debts, and Nigeria, in turn, will use the savings to fund climate action programs.
According to The International Federation of the Red Cross, Nigeria needs $13 million to provide clean water, emergency shelter and cash assistance in several states, including Adamawa, Anambra, Bayelsa, Kebbi, Kaduna, Yobe, and Zamfara.
Nigeria and other African countries are vulnerable to the impacts of climate change though they contribute less than 3 percent to global emissions, Fitch Solution Industry Risk and Country Research has stated in its monthly review report.
The report said that Nigeria is expected to face a wide range of aftermath results, including floods and drought, which can decrease food production and displacement of people.
Climate change can cause the spread of waterborne diseases and changes in natural ecosystems, as well as loss of biodiversity, the report noted.
"We also expect that there will be an increase in poverty and economic inequality as a result of climate change, creating fertile ground for social unrest," Fitch said in the report.
Between 2022 and 2031, the number of climate-induced internal displacements will increase, the agency said.
Mass migration is expected to take place as Fulani people in northern Nigeria are expected to migrate southwards. The Sahel region of which north-eastern Nigeria is part will become more vulnerable to intensified resource conflict as a result of higher temperatures.
Uncontrolled urbanization and indiscriminate construction have damaged urban forests and wetlands in Nigeria.
In 2010, the country possessed 10.9 million hectares of natural forest – more than 12 percent of its land area. But by 2021, it has lost 96,500 hectares of forest cover.
With Nigeria's population expected to cross the 400 million mark by 2050, there will be increased pressure on natural resources in the conflict-and poverty-stricken African country.
MEET IBT NEWS FROM BELOW CHANNELS